Our beautiful hills and our "slow" relaxed way of life
We really are at one with the surrounding hillsides and landscape, with the traditions, the old style way of life and we love encouraging our guests to immerse themselves in the "simple life", the true untouched version.
Stemming from the passion of the growers and producers of "buon bere e buon mangiare", good food and wine, we also grow a large part of our own food.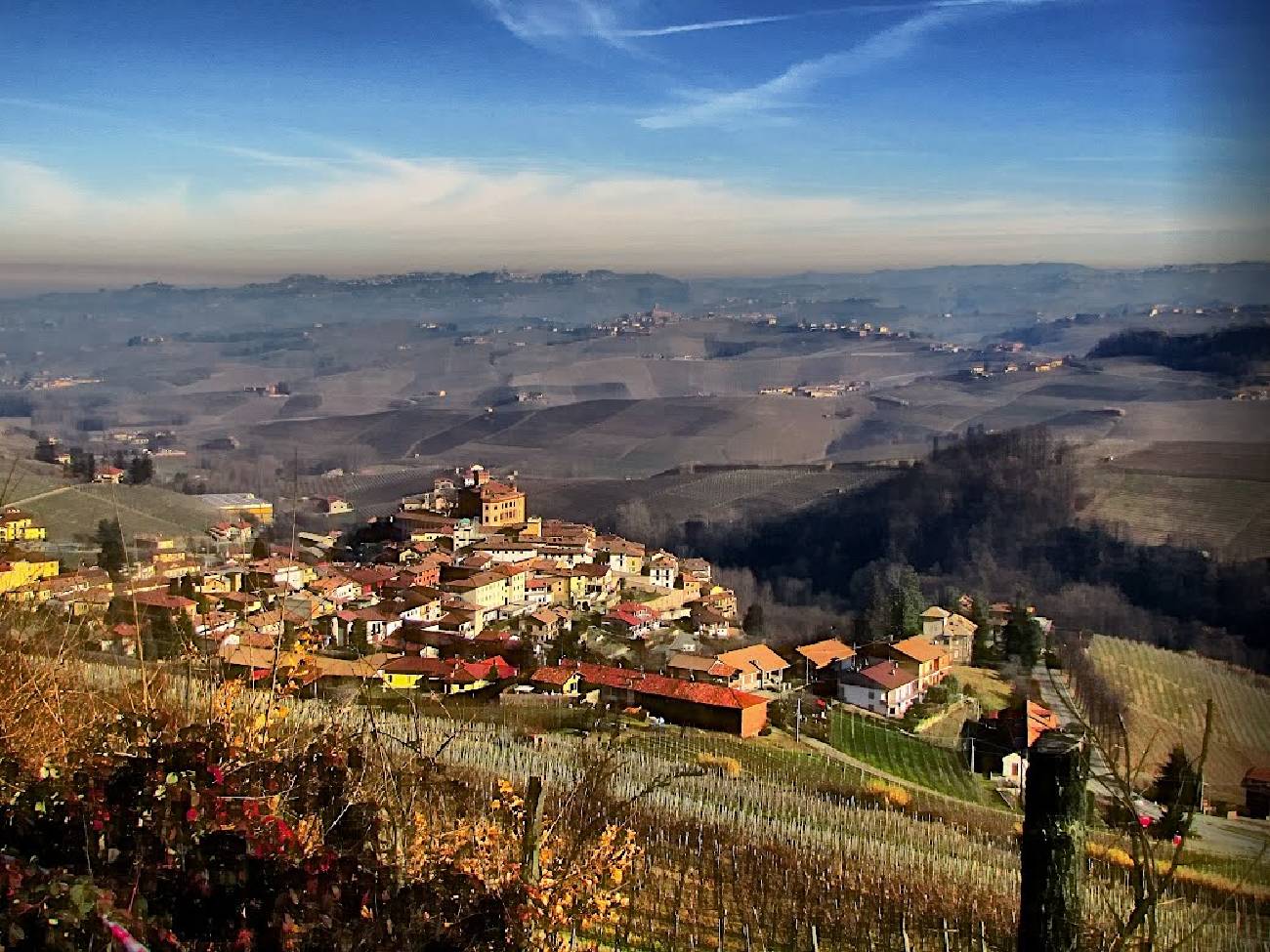 We have cultivated a large vegetable garden which supplies us with fresh fruit and vegetables all year round.  What we don't eat we pickle and conserve in the form of jams, preserves and juice.  We also keep a large number of animals in our yard, from chickens, rabbits, ducks, geese, turkeys, peacocks and guinea pigs to goats.
You and your children can come and have hands-on experience of tending the vegetable garden and feeding the animals with us.  They can play in the courtyard, go on the swing and slide or ride bikes.
We'd love to have them help out in the kitchen making a cake or pizza or we could all go and visit a local farm together where they raise cows and sheep.  We can see how they make salami and cheese or join in with the various harvests from the gathering of the grapes, wheat, hay and corn to fruit picking.
Our cuisine
We can prepare typical traditional piedmontese dishes that have become famous throughout the world, together: "vitello tonnato", an unusual combination of sliced beef with a tuna and caper mayonnaise, "insalata di carne cruda", steak tartar made from highest quality piedmontese beef, "peperoni con la bagna caoda", roast peppers with a slow-cooked garlic and anchovy sauce, "tagliatelle", "ravioli", "polenta", made with cornmeal, "fonduta", made from local cheeses, "brasato al Barolo", beef braised in Barolo, "coniglio alla cacciatora", rabbit in tomato and olive sauce , "bunet" rich egg flan made with coffee and amaretti biscuits, "zabaione", egg custard flavoured with marsala wine, "torta di nocciole", hazelnut cake and pizza, pasta with pesto, lasagne…whatever you like.
We are strong supporters of slow food, and of the typical and excellent local produts, in harmony with nature that have been entrusted to us.
The wines and the vineyards
Let's take a tour through the vineyards to see up close how the vines change throughout the seasons.   We'd love to tell you about the many and varied jobs that have to be done during the year to ensure a healthy and strong vine and ultimately, the most select grapes at harvest time.
Come and see our family wine cellar for a tasting and we can also help you with booking tastings and tours of other cellars in the region.

Discovering the area
You'll find a small handbook in your apartment that we have personalised to help you make the most of your stay, with detailed suggestions and information about the most interesting places and things to do in the area.
Suggestions about:
The weekly markets in the villages and towns of the Langhe
Our traditional dishes
Typical, local produce, food and wine to bring home to your loved ones
Festivals and events
"Must see" monuments and landmarks
Exhibits and concerts
 The best routes to take to get to nearby cities and towns
The magnificent Alps
The Castles of the Savoy dynasty
Museums
Sports centres
The library and Yoga Room
We have an impressive library, furnished with hill-walking and cycling maps and lots of books, also in English and German, on every topic imaginable to help you deepen your knowledge of whatever you find the most interesting: cooking, wine, history, local culture, traditions….our two most well-known writers, Cesare Pavese and Beppe Fenoglio, with English translations of their work.
The Yoga room: From November to May you'll find us doing yoga with our friends, in a room that was once the tavern, on the first floor of Casa del Ponte, which has been adapted for this purpose, why not join in or we could organise a class for you in your language of choice.